Interested in E-learning?
---
Pre-employment testing, employee inductions, compliance or network training? LiberoAssurance E-learning platform is the answer to corporate training management.

Our training department holds the responsibility to upload and design your course according to your specifications.

With a fine variety of training tools, testing options (such as standard online examination, workshops or assignments), communication tools, reports and continuous monitoring, LiberoAssurance is here to help you expand the capacity and expertise of your employees.

Whether you are working in a strongly regulated industry, or just want to educate your employees about important matters associated with your organization such as workplace safety, and job specific skills that apply to their positions, LiberoAssurance offers its expertise on the training field to develop custom courses based on the client's needs.

The design of a course is quite flexible so keep in mind that the only limitation is your imagination, our responsibility is to deliver it.
Benefits
---
For your business

Improve your personnel's competency and skills and ensure your company's continuous development. Through LiberoAssurance services, you can create dynamic and interactive learning activities for new employees and upgrade the knowledge of existing personnel.

For your partners

Educate and certify your partners on the use of your products & services, improve your business channels. LiberoAssurance E-learning platform is the way to build a robust team of associates.

For your customers

Increase customer satisfaction by sharing helpful and easily accessible information on how to use your products. LiberoAssurance is here to provide a broad range of feedback activities, to collect suggestions and opinions on your new products or services.
---
How we do it
---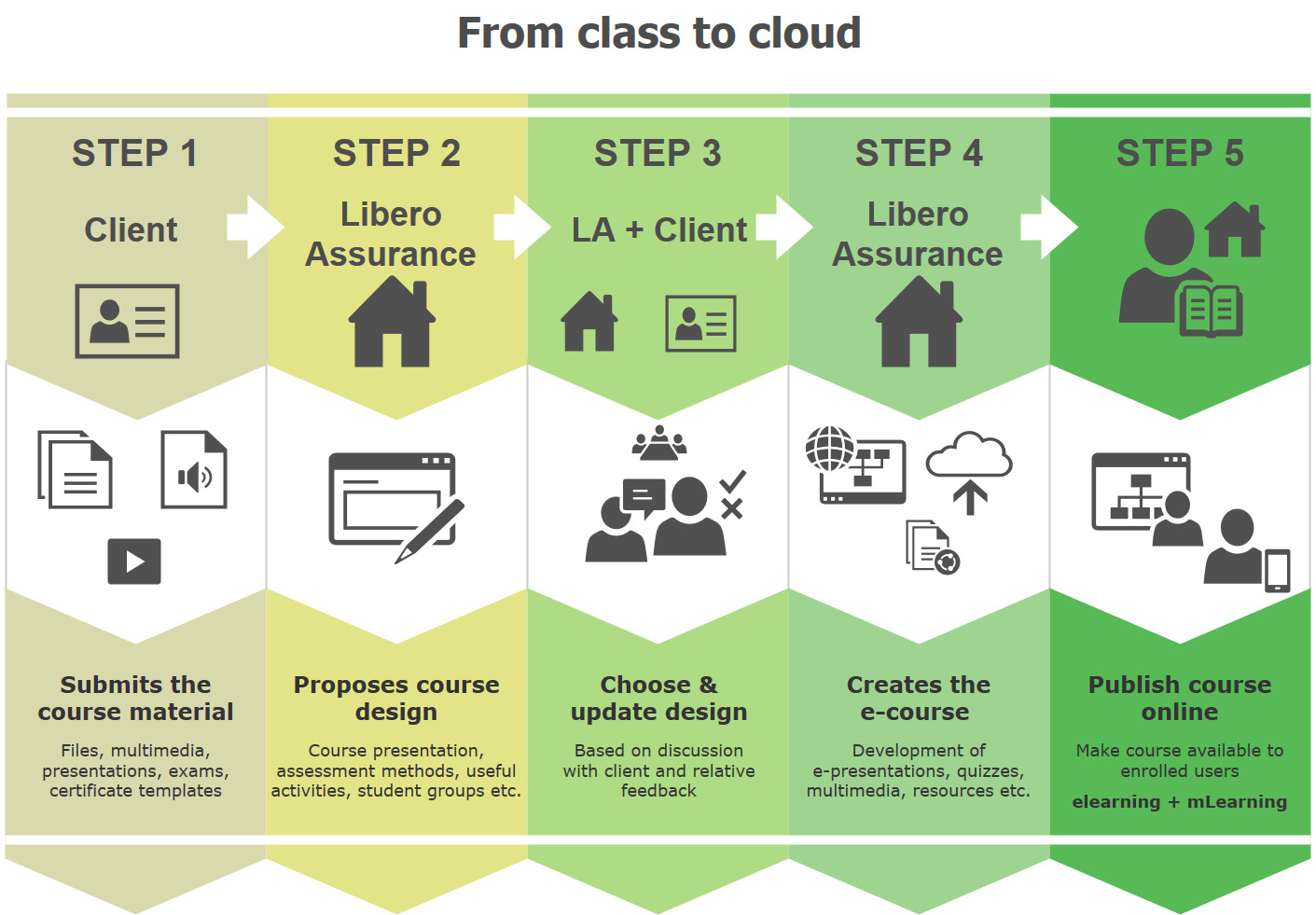 Pricing
Our prices depend on the volume of course material and the number of users to be enrolled. As soon as the client is aware of these two aspects, detailed pricing will be provided upon discussion.
Contact